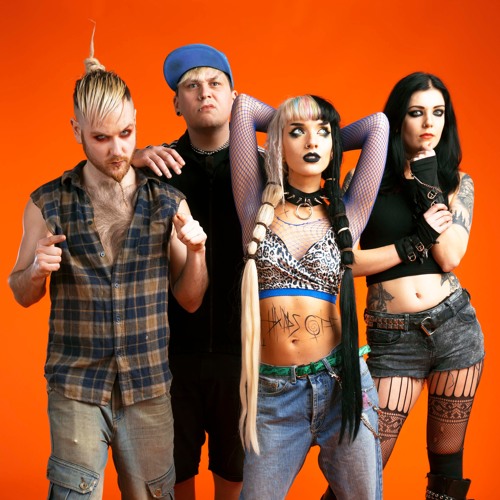 Throughout 2021, whilst we've been able to safely get back to live music Halfway 2 Nowhere have tried to get to as many independent venues as possible to support local artists and the stages they love to perform on. This mini-series showcases some of the standout shows we've been to this year, with short reviews and more that might help you begin your gig guide for 2022!
First up, Hands off Gretel toured the UK earlier in the year amassing a huge number of rescheduled dates that saw them play to 000s of adoring fans right across the country. We had the pleasure of seeing the band back in September, in York at one of H2N's most frequented venues, The Crescent in York.
After waiting months to play songs of their latest release "The Angry EP", their show was a true return to form and their entire set was a huge step forward from when H2N last saw the band almost 5 years prior at The Fulford Arms. There was a real buzz in the crowd long before the band came on stage and when they finally did, there was a brief surge forward by those wanting to get that front row view of the Yorkshire 4-piece.
The band have developed their sound since we last saw them with their louder punk-rock roots showcased via their new EP, grunge rock from the album "I Want The World" and hints of pop-rock glittered throughout. This all made for an energetic but eclectic set which made the show go incredibly, and almost too, fast.
The singalongs were still the standouts despite the growth in depth of their sound; classics S.A.S.S and Kiss Me Girl from the aforementioned record were just awesome and it was during these anthems you get the feeling as an audience member, they need and deserve to be playing to bigger crowds.
Hands Off Gretel have made our list though not necessarily for the professionalism and energy shown in the set, but due to the fact that I genuinely believe whether playing to 150 or so people, or 15,000 their show would be exactly the same. The four-piece play every show like they're headlining Glastonbury and when you're in the crowd you feel how much they want this. It makes for a great show and we won't hesitate to see the guys on tour in the future.
With 2 dates left on the tour, if you're in London or South Yorkshire I urge you to get to the Nambucca on the 11th December or the Birdwell on the 18th for their homecoming gig. Here's to a big 2022 for HOG – you have a true fan in H2N and we can't wait to see you grow!