When Adam (H2N editor) asked me if I might like to write a piece about five acts to watch for 2021, my heart sagged a touch. How to choose? 2020 has been such a magnificent year for new music, despite the wipe out car crash going on in the rest of our lives. I always say I wouldn't still be here without music; that's never been more true than in 2020.
Thankfully I only have to think about West Yorkshire for my ones to watch piece which means, oh there's only about a dozen fully worthy acts that I'm going to have to miss out on. 
Just 5? We shall see. 
The Lounge Society
My first tip is no doubt a name on any number of lists of this type. When the band is post punk of the calibre of The Lounge Society from Hebden Bridge, then it's not surprising. 
I first saw Lounge Society live in February at the Parish in Huddersfield. My notes of the gig said "Iggy meets Mark E meets Hawkwind meets The Who meets David Byrne". That note is only part of the story. I missed out a glaring originality to this young post punk band, and a glowing focus on making their music the best possible. 
I know every band looks to shine on stage, but the intensity of The Lounge Society was astonishing. I think The Lounge Society were so focussed they would have committed manslaughter if someone had unplugged the amps. To be fair, I and most of the audience would have rolled up our sleeves and done the job for them, had it occurred. There wouldn't be a court in the land who would have convicted us. 
Since then, The Lounge Society have released 2 singles and Generation Game and Burn The Heather have kept the standard completely on point. There's a May 2021 tour coming up, (hopefully) nicely timed post punk for a post pandemic audience. Get on it or weep at your leisure; there are exciting things coming.
Genie Genie
I love a heady mix of bold performance, image and music and Genie Genie from Leeds is completely up there. Genie Genie is the brainchild of Louie Tissiman aka Tiss. 
There's something mad, wild and dangerous about this man; when someone shaves their eyebrows off and takes their ferret for a walk on a lead through the Leeds city streets, that's something special. 
Tiss is formally the drummer of band Honey Arcade, and 2020 saw his solo project Genie Genie get off the ground. Tiss has released three songs through Genie Genie this year; each of them displays a sensuous blend of Middle Eastern intertwined with a hard dramatic bite.
Genie Genie track Fetal sounds like an underworld Mos Eisley Cantina version of a James Bond title movie track. I can't help but wonder why more aren't blending and bending world music influences in this way.
As the year draws to a close, Tiss has been busy rehearsing with a full band. There's sax, keys, guitar and I've heard a sneak preview. Being excited for 2021 and Genie Genie is a total understatement.
Renegade 
If you are looking for some really high quality early 80s influenced indie pop, then Huddersfield's Renegade are your guys. This band haven't put a foot wrong in 2020. It's one of life's mysteries why Renegade haven't been better picked up by more of the influencers in indie. 2021 will be their year, else I will want to know why. 
The Renegade single Kale wins an extra bonus point for highlighting a nutritious and delicious curly vegetable, and gave me an opportunity to come up with a bad pun in the hope that Cabbage wouldn't ever cover it. The song really threw me back to thinking about the heyday of Spandau Ballet with really strong but silky vocals and an innate sense for an absolute top tune. The band's last song of the year Falling Out of Love With Yesterday, reminded me a little of a mix between ABBA on the 1975 but with an indie twist and an ability to produce a killer lyric. What is not to love here and Renegade fully deserve their place at the top table as they are more than a bit special.
Renegade tell me there are another couple of songs on the way and of course we're going to be looking forward to seeing them live very shortly. 
San Francisco
My next choice of artist, who I think will make big waves in 2021 is Leeds based San Francisco. It's well worth making an effort to try and find San Francisco on social media and on streaming services, but at the moment his name makes it a little bit tricky to find. 
That will change soon enough, and San Francisco's two tracks from 2020 Just Friends and (Not) Sentimental have made producing a good clean, melodic rocking indie track look easy and effortless.  Of course the real skill comes with that gentle glide on top of the water, but where you don't perceive the effort beneath.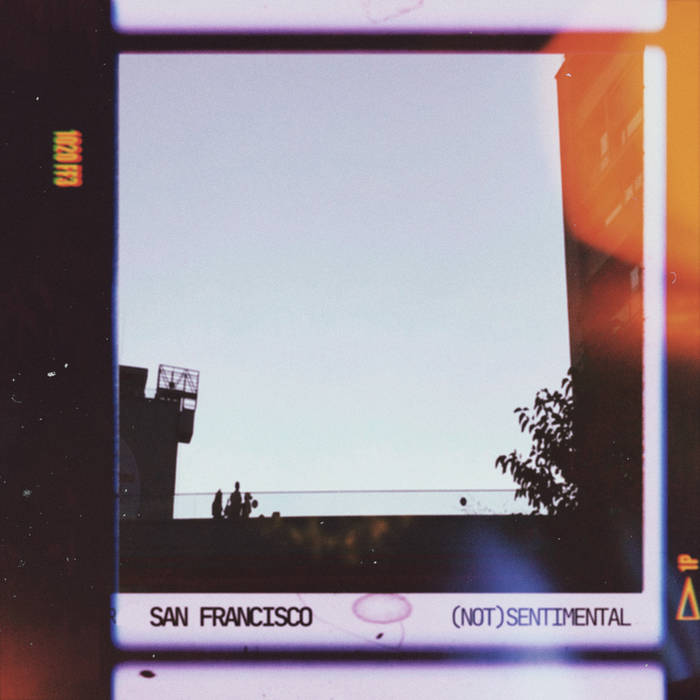 San Francisco is the project of Iwan Grant, originally from North Wales but who now studies in Leeds. 2 tracks in and it's clear San Francisco is a fully formed all rounder; there's something that really excites me about the music; y'know we are in that Catfish/Lathums kind of indie perfect league. The lyrics in particular are insightful and relevant to anyone. (not) Sentimental, for example, is a tune about enjoying someone's company just for a night; taking and enjoying it for what it is and both moving on with little but a smile and good vibes. 
I can see 2021 will further cement Iwan's reputation, as he tells me there is a first EP in the works upcoming and some fabled live gigs that people can actually witness (imagine that concept?). 
San Francisco currently has a CD on sale on bandcamp for £3. I'll stick my neck out and say I think you will be able to sell that CD for the price of a class meal for 2 in a couple of years (if you can bear to part from it by then). 
DeadWax
I do like shouty boys, so Holmfirth DeadWax have to grab a mention. If you like your live music, energetic, sweaty and shirtless then the rap punk of Dead Wax will fill you with a deep satisfaction. I know when we finally get out there gasping and unfit in the mosh pit, then Dead Wax are going to be right up there on my live gig list. 
However these guys are not a Rage Against The Machine cover band, although fans of that band will feel at home here. A common thread behind all of the acts I've picked are a strong originality and a sheer determination to be the best they possibly can be. We will be aching for live music release so DeadWax will be in big demand. 
When I saw DeadWax at the end of 2019, they had the bones of a song inspired by a naughty weekend in Amsterdam, which mixed sounds of rambling chill jazz mixed with biting incisive raps about a trip to remember. The song Dam was recently released and was one of those rare songs which inspired me to write a review within a couple of hours from my first listen. The J Raskul remix of their song Run It, meanwhile is a hugely likable fun rap version of the band's signature tune. 
DeadWax; you just never know where they are going to jump to next. I love them for that unpredictability. 
Before I sign off I'm sure I have a tiny bit of space left to also tout two other West Yorkshire artists who I also think are going to make huge huge strides in 2021. First up is Millie Milner, who might be found busking around Halifax Piece Hall in non lock down times. Millie has been experimenting with her sound in 2020 and what being a queer artist means to her. From quiet indie folk of her single Troubled Mind to the hard core punk demos she has completed with Grit, Millie is keen to understand and describe the world about her and I cannot wait to see how this expresses itself next year. One thing for sure; it won't be boring. 
My final shout out (hope Adam isn't counting) goes to a band I've promised myself I would review this year and now gasp in just at the wire. Young Leeds band L'Objectif have captured my ear with their highly complex, slightly funky indie pop. I'll resist mentioning Talking Heads and Orange Juice as L'Objectif have their own vibe and style beyond. These guys have very deservingly just got a deal with Chess Club Records (Bloxx, Alfie Templeman, Sundaes Karma, Phoebe Green) and I'd say L'Objectif are the most exciting of the lot. Yes, that good. 
Old Man Blues (Chris)